Lansdowne on the Potomac MLS Homes for sale | The Cruz Group
by Arturo Cruz Lansdowne on the Potomac is a residential community with 2,155 homes; 1,442 detached homes and 713 attached single-family homes. ...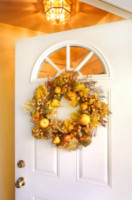 Having a Thanksgiving Weekend Open House
by Arturo Cruz To have an open house or not to have an open house over the Thanksgiving weekend: that is the question! Many sellers assume that the Tha...